GoDaddy is a domain registrar, web host, email provider etc. I recently needed to change the login name and password for a GoDaddy account but couldn't work out where to change it. After a little messing around with their options I found it in the "Account Security Information" section. This post looks at how to change your login and password at GoDaddy, along with screenshots showing how to do it.
The advice offered here is current as at October 15th 2008 and the layout of the GoDaddy website is likely to change at some stage in the future (it did change just recently), and applies to your GoDaddy account and not webhosting FTP logins etc or other services GoDaddy may offer.
After logging into your GoDaddy account using your existing login details, click "My Account" in the left navigation. This is highlighted in the screenshot below with the yellow box and arrow pointing to it.
Clicking "My Account" opens up a subsection in the navigation as shown in the second screenshot below. Click "Account Settings" and a new page will load.

In the middle section of the new page, click the "Account Security Information" option. This is highlighted in the screenshot below with the red box and arrow.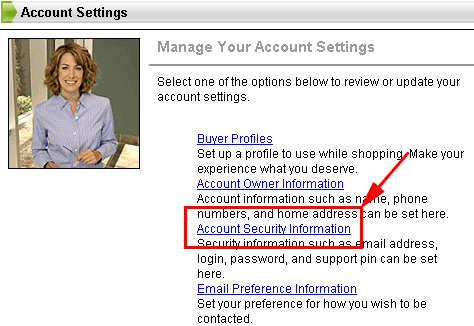 This gets you to the "Account Security Information" which appears on the right side of the page and includes login and password fields so you can change these. The email address, password hint and call-in pin should already be populated, but i've removed my details from the screenshot below for privacy and security reasons.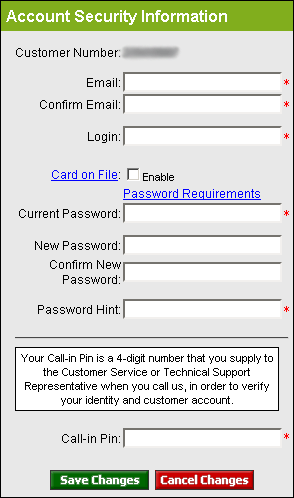 You have to complete all the fields, other than the new password / confirm new password. If you want to change the passwords then you do need to complete those as well. Once you are done click the "Save Changes" button and you will have successfully changed you login and/or password at GoDaddy.
I register all my .com domain names and secure certificates at GoDaddy and have been doing so since 2003 because they are really good value. Go to www.GoDaddy.com to register yours today.