VPNs are a necessity in modern, internet-based life. Something as simple as shopping online carries privacy and financial risk by way of criminals lurking in the shadows. There's also a thriving industry of people who will pay top dollar for your private online activity so they can target you with ads.
A VPN protects you by routing your most sensitive data through channels that hide your activity online. Instead of a direct connection to the internet from your ISP, a VPN routes your connection through a private, virtual server that acts as a proxy. This re-routing makes it very difficult to track your online activity.
There are plenty of companies that provide this service. While most of these companies charge for this service, many do not, and that's what we'll be exploring in this article.
In an era where online privacy is more important than ever, can you afford to skimp on a VPN?
Paid VPNs vs Free VPNs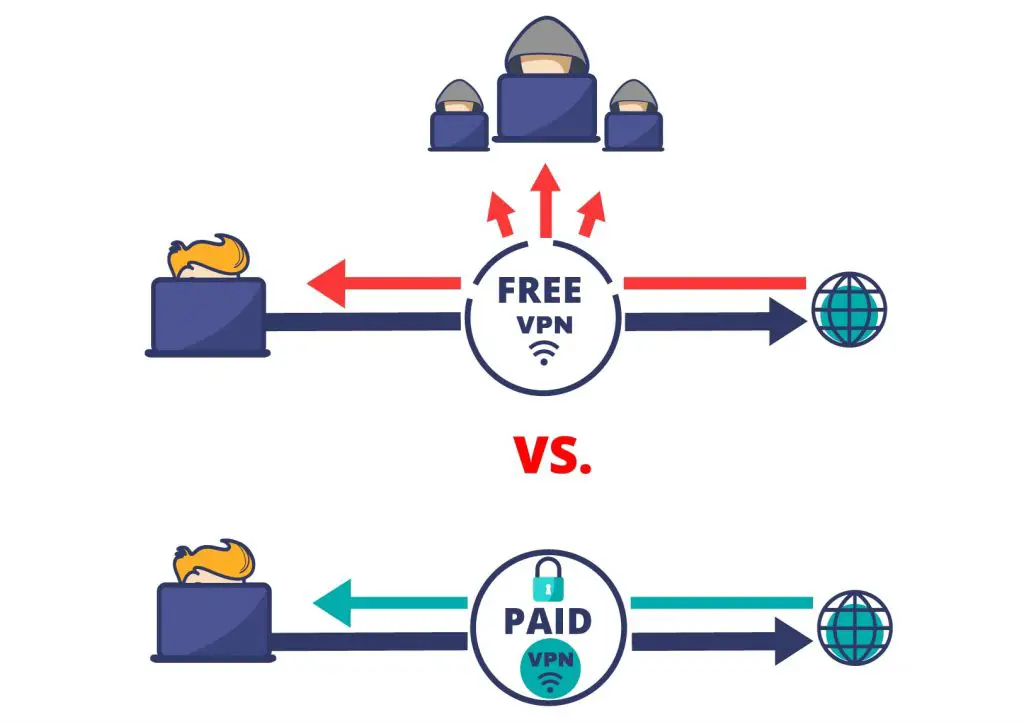 Like all services, each VPN provider offers a distinct value/price proposition. We looked at some popular VPNs, both paid and free and compared them on what we believe are the most important aspects of a VPN service. Through this comparison, we determined how the freemium pricing model affected value.
While VPNs guard your privacy, there are other aspects that you should consider as well. For us, the most important aspects of a VPN are:
Privacy
Customer service
Speed
Security
Reliability
How does a paid VPN service handle your private information compared to a free one? Can a free VPN protect your activity and information from hackers? These are questions we explored so that you could make an informed choice.
Comparisons
Privacy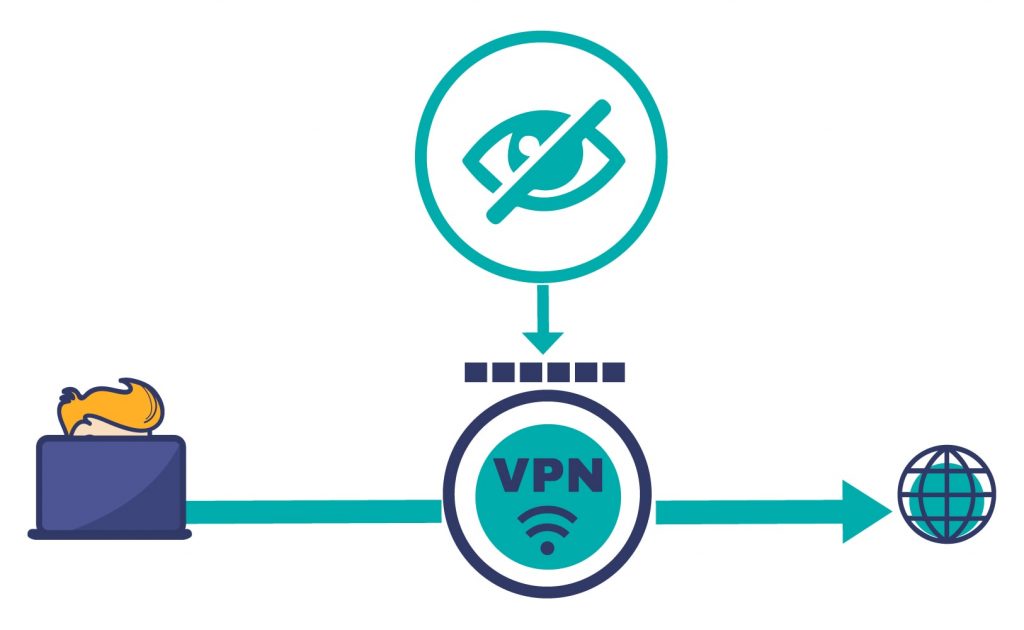 Online privacy is the ability to keep your personal information to yourself. It means keeping the government and various companies' eyes off of your personal data.
Privacy differs from security in the following way:
Privacy is your ability to say who has access to your personal information.
Security is how you and other entities protect your personal information.
Based on these definitions, we run into our first problem with free VPNs. A paid VPN gets money in exchange for their protection of your data.
How does a free VPN make money? After all, servers, hosting, and technicians come at a cost.
Most free VPNs, while claiming to protect your information from third parties, will sell your data (to third parties). This is how they make their money and it's a very deceptive practice.
Another way in which a free VPN will make money is with a bait-and-switch tactic. What this means is they lure you in with a free VPN and then charge you when you go over a certain bandwidth. While not as bad as selling your data, they could offer a trial period upfront instead.
A paid VPN will be clear about not logging or selling your data. They will protect your privacy and many will even allow you to pay with Bitcoin or other anonymous methods.
You need to understand that free rarely means free; they're making money somehow.
Customer Service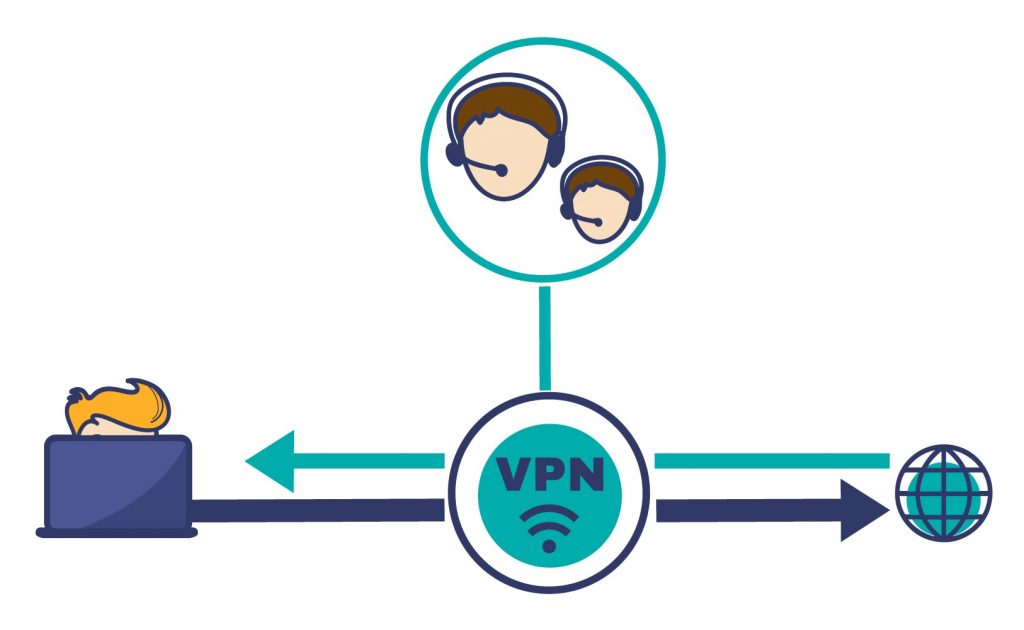 There are lots of high-end providers and one of the biggest selling points for a good VPN is great customer service. Having 24/7 access to a live person via chat is a huge benefit that many VPNs don't offer. In particular, free VPNs suffer from quality customer service because they don't generate enough money to support it.
You have to consider that when a service is free, they're making their money on a very tight margin. Having customer service comparable to a paid VPN is not going to happen. Also, a free service might have very slow customer service response times.
When you're considering a company to protect your most sensitive data, you need to be able to troubleshoot. Whether it's a live person or a well-constructed FAQ database, customer service is a high priority. Free VPNs, on average, do not offer even reasonable customer service.
Speed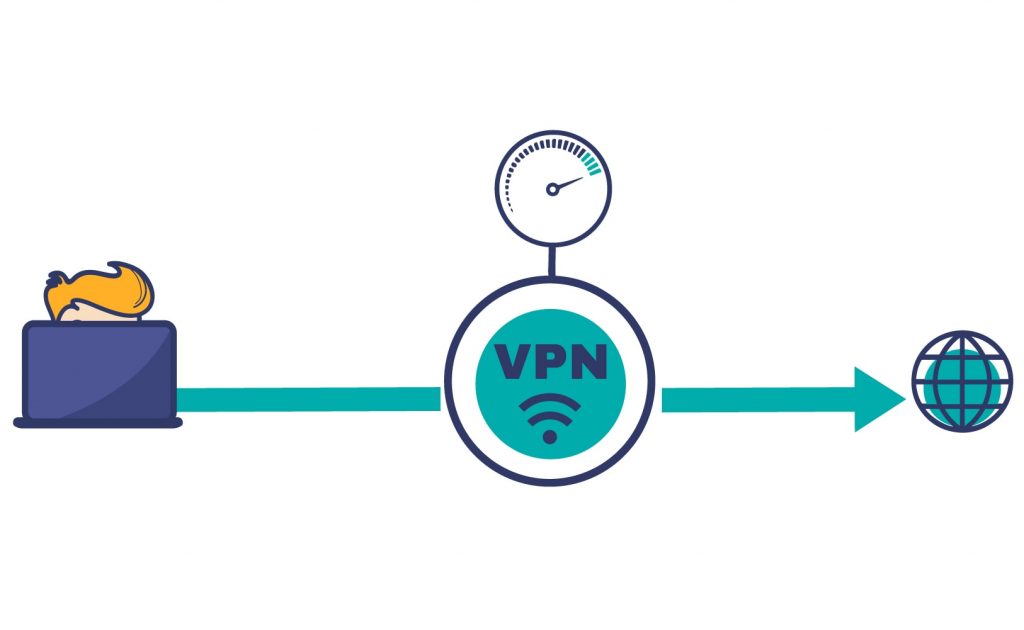 When you connect to the internet through your ISP only, you will get the speeds they advertise. Using a VPN, there will always be some slowdown that can make things like gaming or streaming slower. One of the main ways VPNs differ is how much their service slows down your default connection.
Free VPNs will have many more people connecting through their service because, well, it's free. This will slow down their servers and make the VPN lag that much worse. Using a paid VPN will have less people or more servers, reducing the lag either way.
Another way that VPNs save your connection speed is that many ISPs will throttle your data if you use "too much." A VPN can prevent your ISP from recognizing how much data you're using, preventing throttling. Free VPN's often use old security protocols that make it easier for data leaks, which could be detected by your ISP.
Finally, paid VPNs have more money to put into optimizing servers and networks. Better hardware means better privacy and speed that free VPNs cannot compete with.
Security
Free VPNs often use the cheapest components that they can to make profits. One of the ways they cut corners is by using older protocols like PPTP that has been around since 1995. Modern security measures are far safer than this outdated protocol.
The NSA themselves have breached PPTP security and now the exploits are accessible online for criminals. Cutting corners to save money means a big risk put on the consumer by free VPN companies.
Paid VPN companies tend to use either SSL encryption or L2TP with IPsec. The layer 2 tunnel protocol (L2TP) creates a secure connection and the IPsec encrypts the data. This is much more secure than the old PPTP connection model.
There is also the fact that free VPNs will often infect your machine with adware or worse. Even if a free VPN isn't trying to infect your machine with malicious programs, the adware they install is still unsecure. This can provide a workaround for criminals to get at your data.
A free VPN will never have the ability to provide the level of security a well-maintained paid service can.
Reliability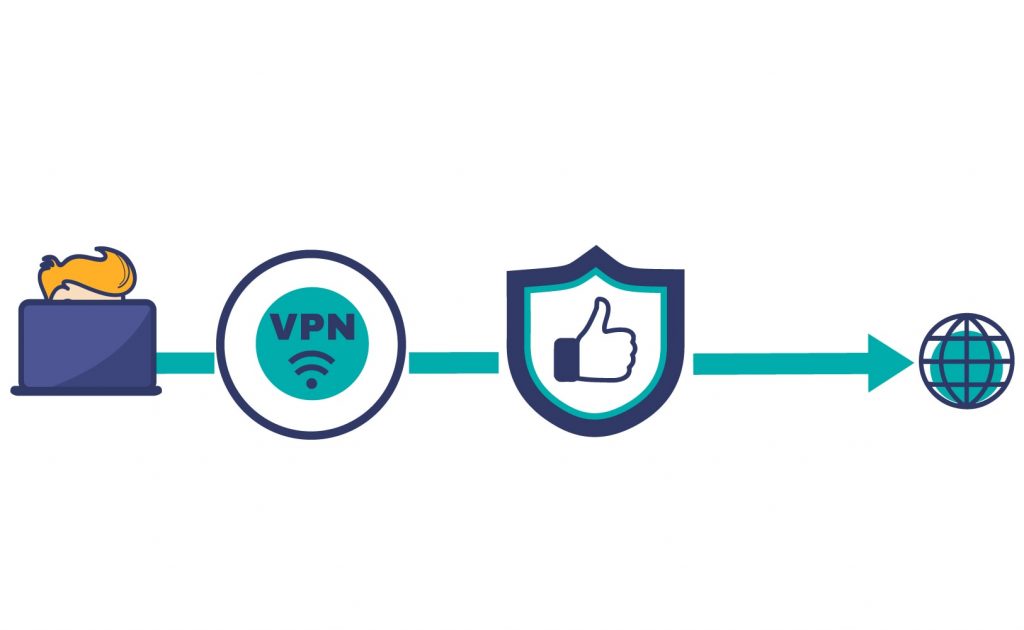 Because free VPNs offer fewer servers finding a reliable connection is hard. Even assuming that a free VPN is not doing anything shady, there will still be thousands or millions of other people using those same servers. This will cause crashes and disconnects, potentially exposing your data to folks who want to steal it.
A free VPN will not have extra tools like a kill switch, which will disconnect any programs if the secure connection drops. If you like to torrent, this is a big deal and can cause some major trouble. Worrying about whether you'll find a server or if your connection will drop is a problem you don't need.
There is also the problem of a very small network. Free VPNs are often operating on sub-optimal servers or on someone else's network. This means a very small global network, reducing your ability to connect.
With fewer places to connect from, it makes the service that much less useful. Even something as simple as streaming movies can require access to international servers. Free VPNs will not have these at all or very few if they do.
Then there is the issue of streaming in general. Netflix and other streaming giants have stepped up security measures to target and block VPN IP addresses. This ensures that a free VPN will never be able to access Netflix, as even paid VPNs have difficulty.
While not all paid VPNs will have the same server coverage, almost all will be better than free services. Add in the difficulty with streaming and that makes free VPNs far worse.
Choosing What's Right for You
Consider that you want to browse the internet from a secure, fast, reliable VPN connection. But what's the purpose of using a free VPN if their service is neither fast nor secure? What if the VPN provider sells your data to pay for the "free service"?
If a company cannot provide the most basic aspects of the service that they claim to offer, is it worth using?
Some free VPNs are the efforts of colleges or non-profits and have good intentions. But again, the problem is resource utilization — there are simply too many people using too few resources.
Imagine using a free VPN and not having anyone to help you should your connection suddenly drop. This concept can be confusing enough with proper customer service so bad or non-existent help-channels is a gamble you shouldn't take.
The bottom line — there's no such thing as "free."
Whether your computer is being infected or your data is being sold, free VPN providers are making money. It doesn't benefit you to pay less for such an important service.
The good news is that paid VPNs are very affordable. In fact, the competition between top providers is so fierce that many are lowering their prices. Some VPNs run special prices for signing up for two or three-year plans, as low as a few dollars per month.
There are very few products that you can invest in that provide the level of security that a good VPN does. A modest charge each month can save you from identity theft, hackers, or government spying. If you care enough to use a VPN, pay to use a good one.
What are Some Good Paid VPN Options?
Related Questions
Is Using a VPN Illegal?
VPN protection is indeed legal in most countries, but check yours to be sure. Countries like China have extreme censorship of the internet, so VPNs aren't legal. That said, VPNs are one of the only ways people in China can use the internet.
Could You Give Us an Example of a bad "Free" VPN Service?
A popular free VPN called Hola! sells the bandwidth of its "free" customers. Hackers used this free bandwidth to attack a website called 8chan, exposing Hola's clients' information.
In this case, the information that was exposed was the IP addresses of the users of the Hola! network. It was their bandwidth after all that was used in a distributed denial of service attack against 8chan.
This selling of user's bandwidth is not uncommon for free VPNs and is yet another reason to stay away from them.