By default Google Chrome will automatically save downloads to My DocumentsDownloads but it is possible to either specify an alternate automatic location or ask to be prompted each time. I covered this a while back for Firefox and in this post look at how to do this in Google's Chrome browser.
To change the download location or prompt first go into the options. Click the little spanner button in the top right of the browser window. This is highlighted with a red box in the screenshot below. Then select the "Options" option, which is the selected option below.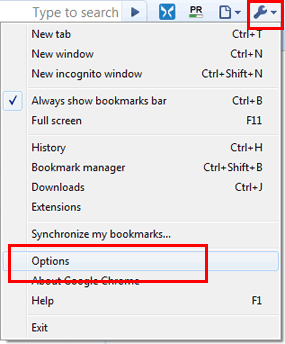 This will open up the Google Chrome Options dialog as shown in the screenshot below. The "Basics" tab will be selected by default; click the "Under the Hood" tab as selected below and scroll down to find the "Downloads" options.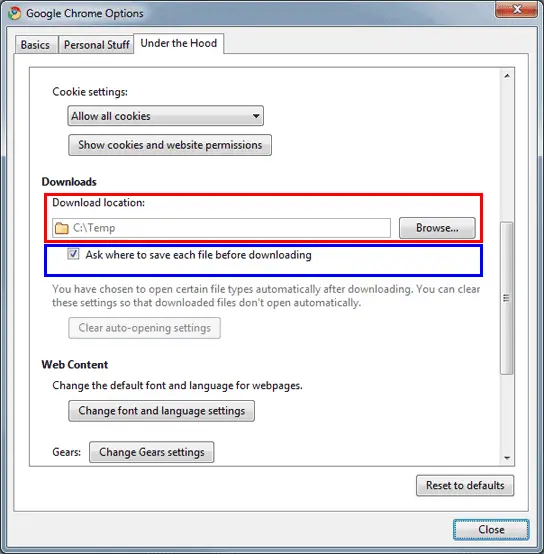 To change the default download location click the "Browse" button and select a different folder. That option is highlighted by me with a red box in the above screenshot. If you would prefer to be prompted for a location each time you download a file tick the box titled "Ask me where to save each file before downloading". I've highlighted this with a blue box above.
When you are done making your changes simply click the "Close" button at the bottom of the dialog window and you're all done.